At the risk of stating the obvious… hiring tech talent is hard and getting disturbingly similar to finding a needle in a haystack.
By 2018, it's estimated that the U.S. will face a shortage of about 224,000 high tech workers. The EU has it worse, with anticipated shortages of 900,000 skilled ICT workers by 2020.
However, tech giants like Microsoft and Uber have figured out a golden system for hiring the best and brightest. With these tactics, they've even minimized expensive churn.
And you're about to learn how they do it.
(Sneak peak: It involves a tool called Woo.)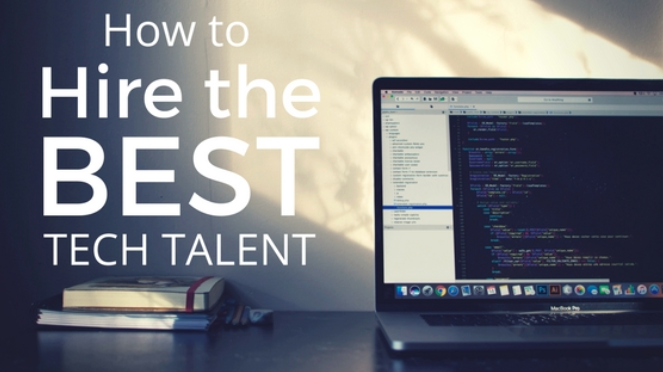 Whether you're looking to hire a web designer or recruit better customer support, this post will help you source the very best employees.
But first, in order to understand how to find and hire tech talent, you should know what qualities are part of the best employees' DNA.
What the Best Employees have in Common
Great minds truly do think alike. Excellent employees, while often unique, also share these qualities.
1. They can figure out solutions on their own.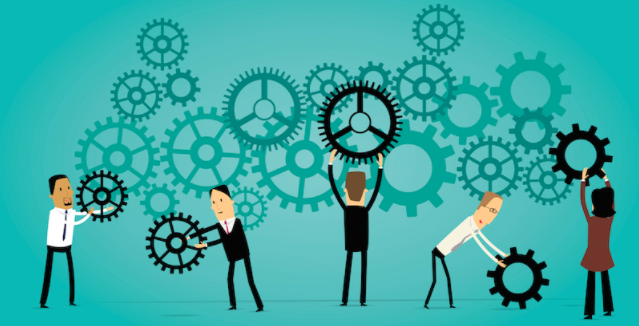 (Source: Redbooth)
The best employees are bright. You don't need to hold their hands (nor should you want to).
By finding someone who's fairly autonomous, you're free to do your job without watching over their shoulder. They can hold their own. You can rely on them in times of emergency.
Beyond peace of mind, problem-solving employees can come up with innovations you might not have thought about. Like this tie that doubles as a flask (or is it a flask that doubles as a tie?).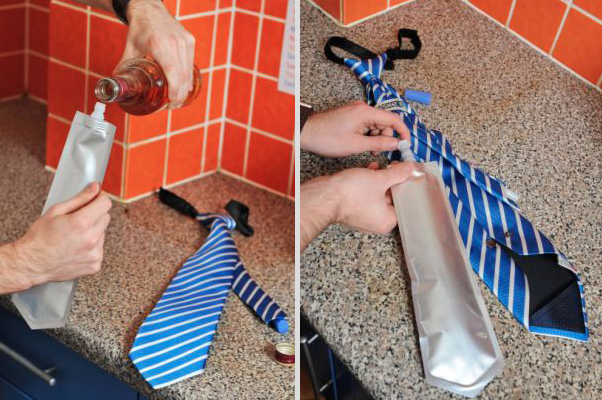 I can't promise to help you find this particular genius, but here are a few interview questions to assist you in finding a similar level of problem-solving skills among your candidates.
2. They're reliable and never miss a deadline.
Is it better to ship good stuff fast or ship great stuff late?
I believe in the former, and I'm not alone.
In a world where The Lean Startup is seen as a revolutionary business book, and over 400 new mobile apps are released daily, speed is of the essence.
How do you figure out if someone is reliable? Try this:
Message or call them. How quickly do they respond?

Assign them a small task, like sending you a link or additional info. Do they act in a timely manner?

Ask them to follow up with a team member. Do they do it right away?
3. They have high self-esteem.
While confidence and self-esteem are closely linked, they aren't the same thing.
According to an article in Psychology Today, "Self-esteem refers to general feelings about yourself; confidence refers to your belief and feel in that you can perform a task successfully." The higher your self-esteem, the "easier it becomes to build confidence in a specific task."
High self-esteem doesn't necessarily lead to improved performance, but it does tend to increase persistence. And persistence typically leads to success. Just ask the flask tie guy.
4. They have experience.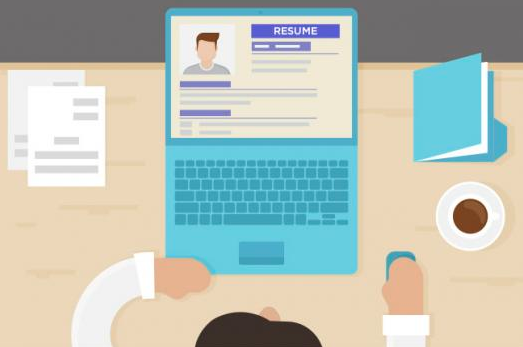 (Source: Robert Half)
There's a lot of debate over experience vs. potential. I can't say for sure which is better.
But I can say that experience means something. And the best employees have it.
Experience shows commitment, knowledge, and training. It also shows that the candidate knows what they're getting into (and are less likely to have an existential crisis after realizing they chose the wrong career path).
I spoke to several recruiters before writing this, and noticed a common desire for 2 to 6 years of experience in the people they select. I don't know the magic number, but that's what companies seem to want.
5. They're motivated by purpose over status or money.
One of the biggest challenges in tech recruiting is turnover. It's becoming a part of our culture; at least 2 in 5 employees don't think they will stay at a company for more than 2 years.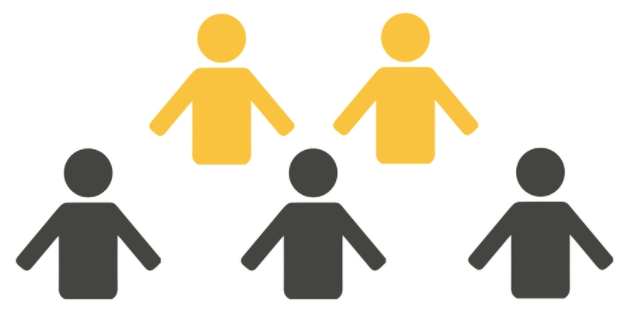 The ones who stay? They're motivated by a sense of purpose instead of a bigger paycheck.
Just look at the story of Zappos. Early on, CEO Tony Hsieh couldn't afford to pay his employees. While they lost a few people, many stayed due to a sense of purpose.
They believed in Tony's cause. They wanted to be a part of it.
I'm not suggesting you develop a cult-like following like Hsieh did. But to keep the best tech talent, you need to give employees some sense of purpose.
6. They fit in with your culture.
It doesn't matter how amazing a candidate is. If they don't fit in with your culture, they're a disaster waiting to happen.
For example, in Extreme Ownership, business consultant and former U.S. Navy SEAL Jocko Willink shares his story of a particularly tough situation. He was hired to help a company get a new program in place to increase productivity and break into a new market.
As he worked with this company, he tried to instill in them the concept of extreme ownership – taking full responsibility for everything around you, even if it isn't directly your task.
While many of the leaders in the company took to this new idea, the chief engineer just couldn't make the switch. After several weeks of trying to get the man to fit in with this new culture, they ultimately let him go.
The new person they brought in completed the project with flying colors and still fits in with the culture to this day.
The moral of the story? Sometimes, talent isn't enough. There has to be the right fit.
How to Hire Tech Talent
So how do you actually hire tech talent?
Follow Uber and Microsoft. They, along with many others, are using a tool called Woo. Woo allows you to find the very best employees as quickly and painlessly as possible. But we'll discuss that more in tip No. 5.
Here are five tips to net you the best of the best.
1. Start by writing a better job description.
According to LinkedIn's 2016 Global Talent Trends report, one of the biggest obstacles for candidates who want to change jobs is not knowing enough about your company or roles.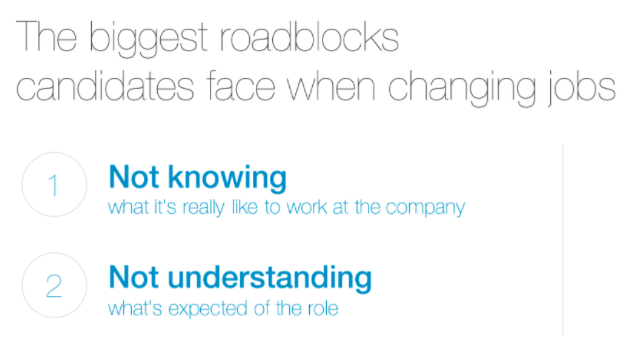 The solution to that problem is simple: write a better job description.
In his guide to writing great job descriptions, Wade Foster, CEO of Zapier, gives a few pointers:
Be specific.

Clarity often beats trying to be clever.
Write with personality.

This is your chance to show your culture and attract the right fit.
Be transparent.

Talk about the tools and processes your company uses, and exactly what you're looking for (or not looking for).
Be intentional.

Rather than making a wishlist of skills, stick to the ones that are most important. If something will only be done occasionally, say so.

Ask for more than a résumé.

Anyone can send in a piece of paper. Instead, ask a candidate to answer questions to determine fit and expectations. Only the truly interested ones will take the time to craft great responses.
2. Spend more time making your decision.
Neil Patel reportedly spends over 100 hours on every hire! While not all of us have that luxury, I do think it's a good idea to take your time.
I know, I know – I just said speed is of the essence. But think about it this way:
Every time you have to fire someone or they leave, you lose all the time and training money you spent on them.
So doesn't it make sense to take the extra few hours to ensure a good fit?
3. Call the candidate's references.
References are an excellent way to learn more about a candidate.
Of course, any smart person will only refer their biggest fans. But with the right questions, you can still get a clear picture.
Here are a few:
Can you describe the candidate's work performance?

Was the candidate accountable in performing tasks?

What are the candidate's strengths and weaknesses?

What was it like to work with the candidate?

Company policies aside, would you rehire this candidate?
4. Check them out on social media.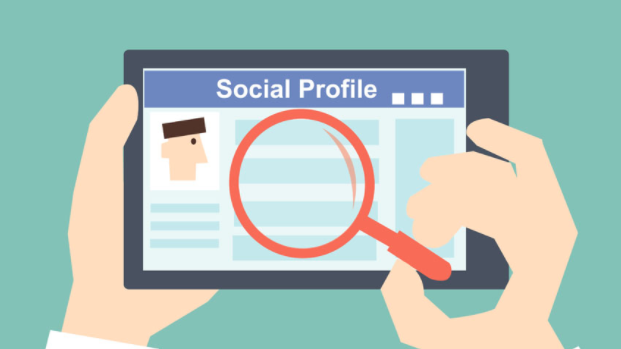 (Source: Cast Design Team)
Social media platforms have become online profiles bursting with juicy information. Research from Jobvite shows that 55% of recruiters have reconsidered a candidate based on information revealed on social media profiles.
It does raise some ethical questions. Should we really be looking at such personal information?
Well, I'm no saint. But my gut tells me yes.
Screening a candidate's social profiles helps you determine:
Whether they were honest about their experience.

What kind of information they publicly post.

Their communication skills (to some extent – don't be shocked to see "u" instead of "you").

If they are into any kind of drugs or alcohol.

If they're involved in any kind of charity work.

How well they would fit in your culture.
Just be careful not to break legal guidelines.
 5. Make recruiting easy with Woo.
How would you like to make this whole recruiting process as easy as can be?
Wouldn't you like to automatically be paired with awesome people who match your criteria?
Woo is looking to redefine the way companies hire new talent. We use machine learning to pair you with the exact people you're looking for. And you don't have to do anything besides giving us a job description.
Major companies like Microsoft, Uber, and Lyft are using Woo to find the top tech talent. But we also help smaller guys, like HoneyBook or Yotpo.
Why?
Because the best people are never looking for a job. They're comfortable where they're at, but curious to see what else is out there. In fact, 90% of people are interested in hearing about new job opportunities, even if they're not actively looking.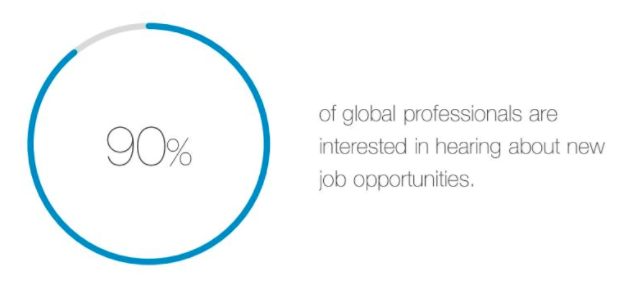 Why try to find fresh talent when you can grab the people already kicking butt and taking names? It's a no-brainer.
We know exactly how to showcase your firm to techies with a company profile that will showcase your company in the best light; from company culture, to media attention, to videos explaining how your products work, and more.
The bottom line is this…
Our goal is to make hiring the very best tech talent easy and painless for you. But we don't take just anyone; we want the best companies, too.
If that's you, click here to sign up to be considered for a Woo recruiter account.