Welcome to Part 2 of our series on what software engineers want in their next career move.
This post sheds some light on the technologies that engineers want to work with the most.
Which ones are the crowd favorites? And which technologies are the least loved? Check out the list below… the rankings may surprise you.
The software engineers that shared these preferences with us also revealed their salary expectations according to different skills.
Those adept at PHP, .NET, Angular, Javascript and the like expect compensation in the $100-110K range.
On the opposite end of the scale, those with experience in technologies like Docker, C++, Scala, and Hadoop expect around $150K.
Blockchain tops the list, with this skill valued at $160K.
Read on to view the full list: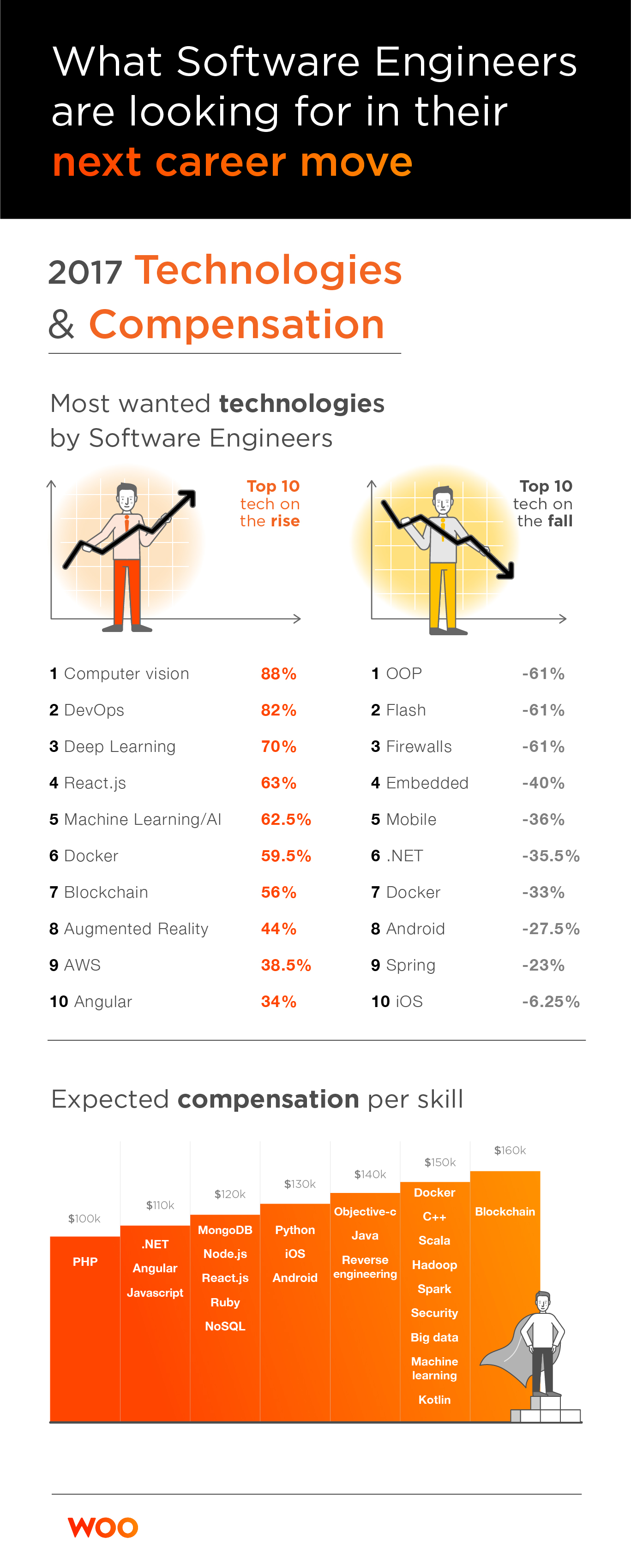 In case you missed the previous post, which revealed the most important elements of a job offer, favored industries, and preferred types of companies, check it out here.
Stay tuned for Part 3 – what software engineers on the east coast vs. the west coast want in their next job!